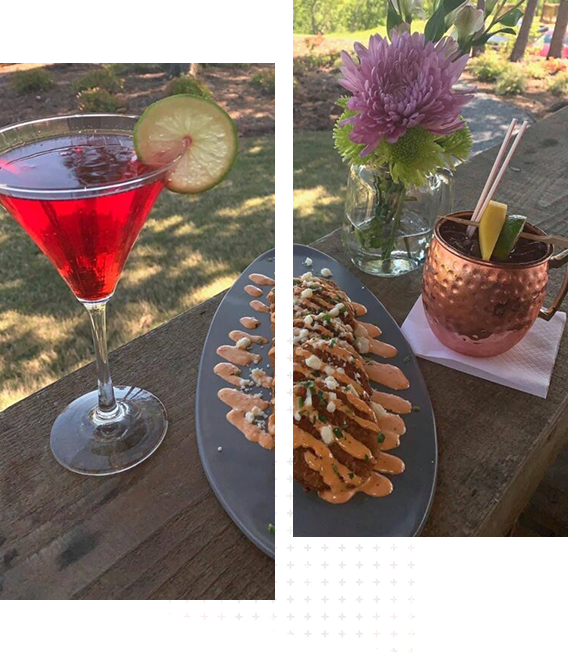 Garland Mountain
Corporate Events
You are on a mission to discover the ideal venue for entertaining your valued customers or dedicated employees. Your goal is to offer them an extraordinary and unforgettable experience. But let's be honest, corporate entertainment can sometimes veer into the realm of monotony and your options are limited. There's no need to worry, it doesn't have to be this way!
Imagine orchestrating a company event that lingers in people's memories for months, if not years.
Enter Sporting Clays, the ultimate team-building and bonding experience! Picture this: you and your colleagues traversing our beautiful mountain-view courses in Yamaha Utility Vehicles, shattering airborne targets, under the expert guidance of your dedicated shoot host. It's a thrill that not only exhilarates but also forges connections within your team.
What will your corporate experience be like?
Upon your arrival, our welcoming mountain-view lodge will be your first stop, where your group will be greeted by your dedicated shoot host. Your host will assist the group in getting the necessary gear, which may include a rental gun, ammunition, eye and ear protection. Any questions will be promptly addressed by your host.
Your group will then be provided with a four-passenger Yamaha Utility Vehicle, which they'll load up with their equipment before heading to one of our stunning mountain-view courses. Once on the course, your dedicated host will ensure everyone is well-versed in safety protocols and rules. Your host will also demonstrate how to operate our target launching system and offer valuable tips for effectively hitting those clay targets.
Under the expert guidance of your shoot host, your group will have the opportunity to take aim at clay targets soaring through the skies. With 14 shooting stations to explore, each offering a unique target presentation, participants will embark on an engaging journey. Typically, groups enjoy a course duration of 2 to 2.5 hours, ensuring ample time for everyone to fully immerse themselves in the experience.
Following an exhilarating session of target smashing, you'll make your way back to the lodge, where our talented Executive Chef, Sean Lynn, is ready to delight your palate. Our culinary creations are designed to tantalize your taste buds, enhancing the already memorable experience. We also offer a fully stocked bar where you can unwind and savor your accomplishments after an action-packed day of shooting.
Discover more about our exquisite facility by watching our 30-second video. If you're eager to explore further or have specific inquiries, don't hesitate to reach out to us today. Our dedicated group coordinator is standing by, ready to assist you.