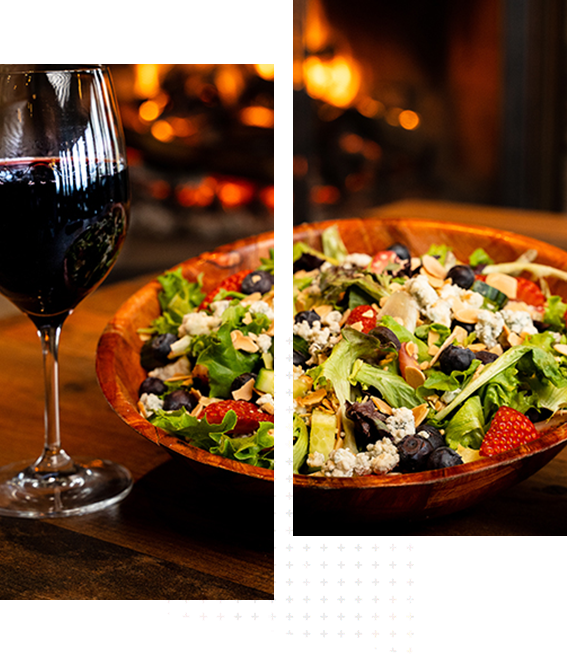 Garland Mountain
Garland Mountain Grill
Nestled in the serene foothills of the Blue Ridge Mountains, you'll discover Garland Mountain Grill, a place that promises not only exceptional food but also breathtaking mountain views and an exciting outdoor sporting clay facility that will thrill all who venture here.
Whether you're visiting our beautiful mountain-view sporting clays courses or simply stopping by for a meal, we understand that great food and drink are essential to creating a memorable experience.
Visit Garland Mountain Grill for a wonderful dinner experience and enjoy delicious food, outdoor fire pit and a fantastic rustic lodge atmosphere with plenty of outdoor seating to enjoy our breathtaking mountain views!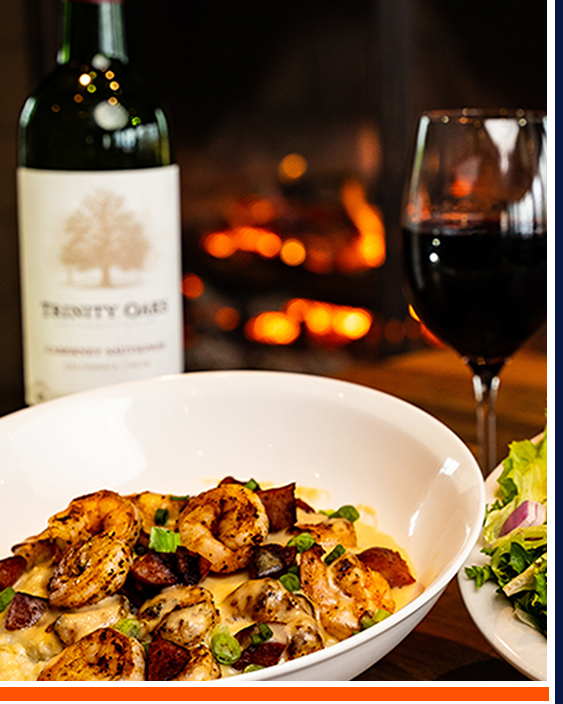 Cheddar cheese grit cakes over a bed of jalapeno bacon cream cheese sauce topped with andouille sausage and blackened shrimp
$26
Small Plates
Meatballs Bourguignon
Braised steak meatballs in a savory pan gravy served with toast points
15
Ahi Tuna*
Blackened Ahi Tuna lightly seared, served over a bed of spring mix with a wasabi garnish
18
From the Garden
Seasonal mixed greens with craisins, pecans, feta cheese, and sliced cucumber
*Included with every entrée
From the Garden (as an Entrée)
12
Seasonal mixed greens with craisins, pecans, feta cheese, and sliced cucumber
Steak Tenderloin Bites* +14 Salmon* +12
Colossal Shrimp +11 Chicken +10
From the Butcher
House-Cut 8 oz Filet Mignon*
35
House-Cut 10 oz Ribeye*
29
Both served with red spud mashed potatoes and choice of vegetable
Steak Accompaniments
3 scallops +12
4 colossal shrimp +6
Gourmet Sauteed Mushroom Blend +5
Bleu Cheese Crumbles +4
From the Sea
Blackened grouper with scallops and shrimp covered in a lemon butter sauce served over Chef's risotto and served with your choice of vegetable
34
Scallop Risotto – Roasted butternut squash risotto with seared scallops garnished with crispy prosciutto and sage
36
From the Farm
Airline Chicken smothered in lemon butter over a bed of mashed potatoes with a choice of vegetable
27
Vegetable Options
Vegetable of the Night
-Or-
Blistered Brussels sprouts served with feta cheese, red onion and bacon, topped with balsamic glaze
Dessert
House Made Bread Pudding 7
Turtle Molten Lava Cake 7
New York Style Cheesecake 7